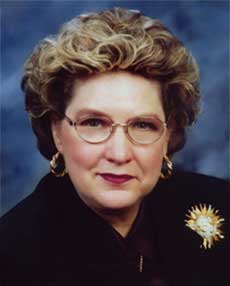 Professional History
Jan has been working since the age of 15. She is best known for her long-term role with GE Energy as the Company's Director of Communications and Public Affairs, serving as the Company's spokeswoman, and leading a global team responsible for internal communications, media relations and public affairs across the then 20 billion dollar, 40,000-employee portfolio world-wide. Several years just prior to retirement from GE, Jan served as the Director of Communications for GE Infrastructure, supporting GE's Vice Chairman and seven of GE's leading industrial businesses. During her GE career, she was also the human resources manager for the Knolls Atomic Power Laboratory, GE Energy Engineering and Sourcing. There's more, but this is enough.
Professional Attributes
Over her career Jan has gained extensive leadership, influence, communication, training, human resource management, organization effectiveness/assessment experience and expertise. Her external reputation centers around public affairs, press relations and both positioning and representing GE in communities, as well as dynamic public speaking and presentation skills. She is known as highly motivated, enthusiastic, energetic, organized and consistent. Jan is a strategic thinker who stimulates change and invigorates others. She is recognized for having highly developed interpersonal skills and being an effective communicator throughout all organizational levels both internally and externally.
Community Involvement & Honors
Jan is grateful to have served on boards of many meaningful organizations, including United Way, Red Cross, the Chambers, the NY Business Council, the Albany Institute, WMHT Telecommunications and the Albany Medical Center. She is past Chair of the NY Capital Region's Forum for Executive Women. She has also served with the Metro Atlanta Arts Fund, Atlanta Woman Magazine, the Atlanta Chamber as Chair of the public schools communication efforts, Volunteer USA Literacy Advisory Board and on the National Board of Girls, Inc. Jan has been recognized as a role model with the Woman of Achievement award from the YWCA, the Distinguished Career award from the Albany Chamber, Community of Excellence Award from the College of St. Rose, and as a Trailblazer from the Woman's Fund.
Reputation
Jan is fun. She is knowledgeable and credible. She is a strategist and a humorist. She is creative, but logical, practical, determined and delivers. She is known for tackling difficult issues. She is trustworthy, compassionate and sometimes tough. She is herself, always.