Reputation Management
Build It | Promote It | Protect It
Services:
Media Relations
Spokesmanship
Strategic Philanthropy
Citizenship
Employee Engagement
Advertising
Visibility
Events
Constituent Relations
Advocacy
Partnerships
Alliances
Government Affairs
Risk Management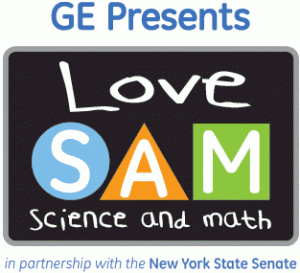 GE Presents Love SAM
(Science and Math)
GE Presents Love SAM is a regional initiative conceived and initially funded by the Albany-Colonie Regional Chamber and GE. It is an educational initiative designed to nurture a love of science and math in youngsters. It will encourage young people to consider careers in these fields. For community partners it offers the prospect of helping shape the future work force.Partnerships grew to include not only local Chambers and City Government, but multiple New York State Chambers and the New York State Senate.
Business, Government, Educators, 1st and 2nd graders.
Lesson Learned: When you provide something of value, partners are good friends and advocates.